One of the most popular family attractions in the Black Hills has officially opened its doors for the 2017 season!
Earlier this month, Reptile Gardens opened for their 80th year in business! With acclaim in the Guinness Book of World Records, as the "World's Largest Reptile Zoo", Reptile Gardens truly has more species and subspecies of reptiles than any other zoo or park in the world!
And it's one of those staple attractions where you can easily spend an entire day with your family... Of course, the reptiles are stars of the show. From snakes to crocodiles and turtles to lizards, Reptile Gardens provides a window into the wide world of these fascinating creatures.
But if creepy, crawly reptiles aren't your favorite thing in the world—don't worry. There's plenty else to see and do! In late spring and summer, the manicured green lawns provide a lush backdrop for the vibrant colors and patterns in countless stunning flowerbeds, not to mention roses, rock gardens, flowering vines, and fruit trees. Every spring, the flowerbeds are freshly designed with vivid color and life as different varieties of plants and flowers reach toward the warm sun. Gardeners and horticulturalists alike are sure to enjoy the acres of over 40,000 flowers and perennials intermixed with mature, finely pruned trees and shrubs.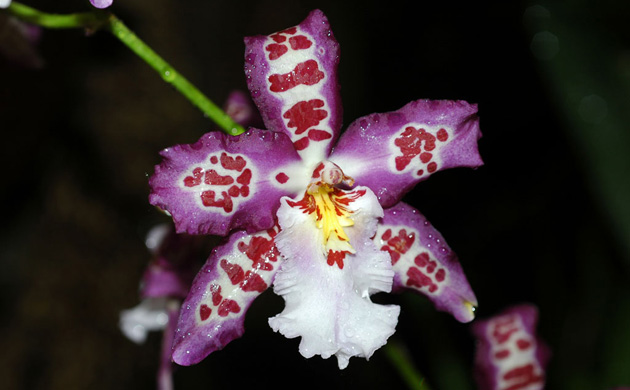 Entering the Sky Dome is like a visit to the islands of the Pacific, with a beautiful and exotic walk-through indoor jungle. It is filled with rare tropical plants and many exotic orchids throughout the season. Meticulous care is given to grooming this indoor oasis in order to keep the tropical plants happy and healthy in non-tropical South Dakota. Bromeliads, caladiums, orchids, and other unusual and colorful plants fill the Safari Room.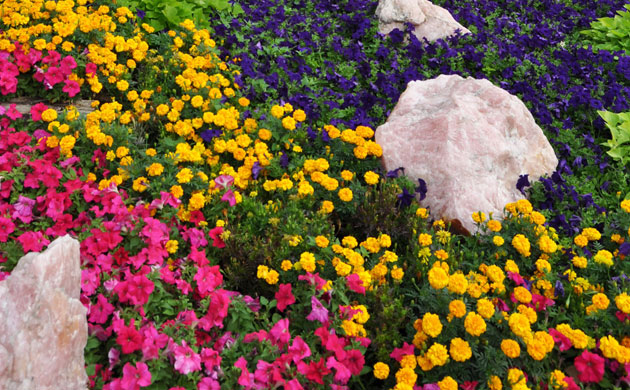 Tortuga Falls, an outdoor cascading waterfall, spills into a 30' koi and turtle pond surrounded by ornamental trees, blooming ground cover plants and shade loving perennials. The falls provide a tranquil environment simply to be enjoyed for their beauty or, if desired, a place to observe and investigate up close plant life from various parts of the world. Here you can also meet and "laugh" with Darwin, their well-loved Australian Kookaburra.
During your visit, be sure to take in an expert wildlife show on birds, snakes, and gators. These are wonderful opportunities to learn about different species and ask any questions you might have. 
They are now open daily through the end of November. Discounted admission is available during the spring season until May 25, and their daily operating hours are from 9 a.m. - 4 p.m.